We are following the current guidance issued by the Church of England, in relation to the Coronavirus (COVID-19) pandemic

.
Church Opening
From Sunday 12th July, All Saints' Church Kirkbymoorside will be open on Sundays and Wednesdays 9am-5pm for Private Prayer.
We are moving towards the re-opening of our other Benefice churches.
(updated 6th July)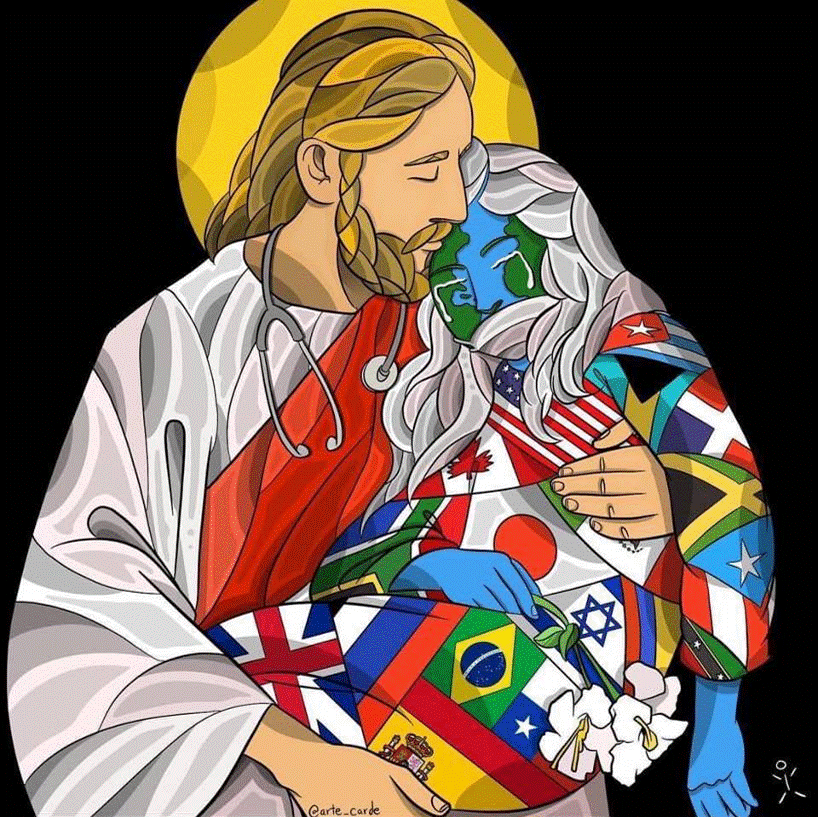 'Dear friends
We are living in extraordinary times and none of us has had previous experience of such extreme conditions. Suddenly we are required to rethink everything we have taken for granted and reimagine ways of living without a blueprint and the Church is no exception.
There IS one blueprint we can still use; love your neighbour as yourself. We are blessed with close communities who do know each other and can keep essential communication links open. Be patient, be kind and be careful. The first Easter began as a trickle but became a flood of joy. May we find blessing this Easter in ways that surprise us all.
'Keep us, good Lord, under the shadow of your mercy in this time of uncertainty and distress. Sustain and support the anxious and fearful, and lift up all who are brought low; that we may rejoice in your comfort knowing that nothing can separate us from your love in Christ Jesus our Lord. Amen.'
With love and prayers, Reverend Bridget'
**************************************************
"Nurtured in faith to grow in holiness"
Welcome to
the home of
The Church of England Benefice
of
Kirkbymoorside, Gillamoor, Farndale and Bransdale
with Edstone.
For further information about each of the Churches in the Benefice -
ALL SAINTS', KIRKBYMOORSIDE
ST AIDAN'S, GILLAMOOR
ST MARY'S, FARNDALE
ST NICHOLAS', BRANSDALE
ST MICHAEL AND ALL ANGELS', Gt.EDSTONE
simply click on the tag at the top of the page.
For further information about the life of the community in Kirkbymoorside and the surrounding area,
In accordance with Diocesan regulations, this Benefice is committed to adopting the policy of safeguarding children, young people and vulnerable adults. Please see the 'Parish Safeguarding' page for more details
/parish-safeguarding/
The Parochial Church Council of Kirkbymoorside with Gillamoor, Farndale and Bransdale is Registered Charity Number 1182973